See Below For A Special Message From Kevin
Hi, Kevin Harrington here.
If my name sounds familiar, you may know me as the original Shark on ABC's hit show Shark Tank.
Mark Burnett, legendary producer of the show, hand-picked me for a reason…
Over my career, I've been first to some of the most famous products of this generation.
I helped launch products with George Foreman with fitness guru Tony Little.
I made tens of millions on those two ideas.
When they landed on my desk, they were little more than concepts. No product. No revenue.
I made them into huge, profit-spewing realities.
I am also the pioneer of the As Seen on TV industry… I started As Seen on TV Inc. and owned AsSeenOnTV.com.
I worked with legendary product developers like Billy Mays and Anthony Sullivan.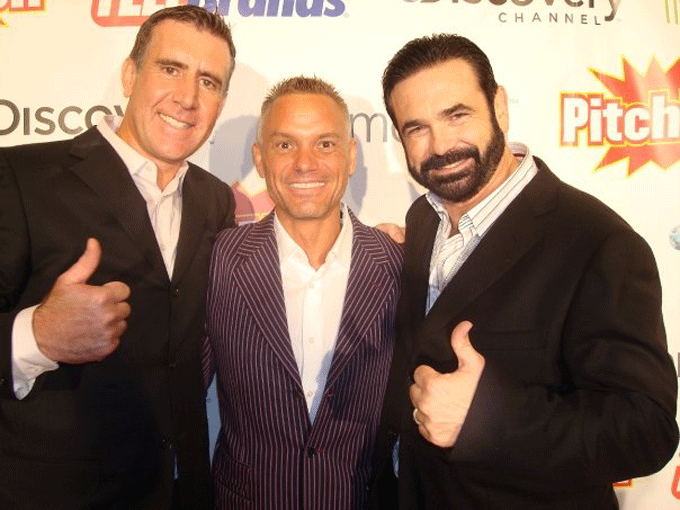 I've made millions more on As Seen on TV products sold in stores all over the world.
Plus, I've worked with dozens and dozens of inventors and entrepreneurs over the years – taking more than 20 companies from $0 in revenue to $100 million or more.
And yes, I've made millions from those deals too.
But this Friday, October 11th I'll be doing something I've NEVER done before…
I'm going to be hosting a FREE live event…
Where I'll show YOU how to get a piece today of the best new companies of tomorrow…
Long before the mainstream knows about these companies…
And long before they IPO and make early investors rich.
Just imagine if you could go back and buy Apple, Google, Facebook, Intel, Ford, Walmart and all the other most famous companies…
… when they were just a few people. When they were brand new. Long before they were public and anyone had ever heard of them.
You'd be a millionaire many times over today.
That's exactly what I'm going to show you in this free live event.
And it's so easy that anyone can do this…
There's no special requirements and there's nothing complicated or technical involved with buying into these private, pre-IPO deals.
You can do it right from home… in just 2 minutes and with small starting stakes as little as $50.
I'll show you how so there's absolutely no guesswork.
Don't miss this event…
It's entirely free to attend — you can join right from the comfort of home.
Even better, I also have a very special surprise…
I'll show you one of the best deals I've seen in years — and I'll even give you a chance to invest in it ahead of me….
Just enter your email below to secure your spot.
What: For the first time, multimillionaire investor & original Shark from

Shark Tank

Kevin Harrington is hosting a live event to show you how to invest in the best new companies, long before they IPO.
When: Kevin's live event will take place this Friday, October 11th at 1 PM Eastern Time…
Value: $997 Yours FREE…
Where: You can attend right from home — on the day Kevin goes live, you'll receive a special website link to view live from your computer, phone or tablet.